Artist Renate Leijen has started making jewellery in 2019. The plan was to sell these special small 'Pieces of Art' locally at Art Routes and Art Markets.
Change of plans in 2020. The year that everything changed for everyone. Now what could she do with all these wonderful pendants and keychains and bagchains?
Sell them online, why not. So now they are available for everybody. The pendants, bagchains and keychains are all handmade. Every single item is unique. Made of resin with gemstones and silver/gold leaf.
Some items have Cat paws. These items will make a lovely present for a Cat Lover.
Very special is the Jewellery Remembrance Set in which hair of your beloved animal is used to make a personal set with a pendant, a keychain and a bagchain. The one below was made for a Horse Lover with tail hair of the chestnut mare. The gemstones are Carnelian. The tassel is made of her hair too.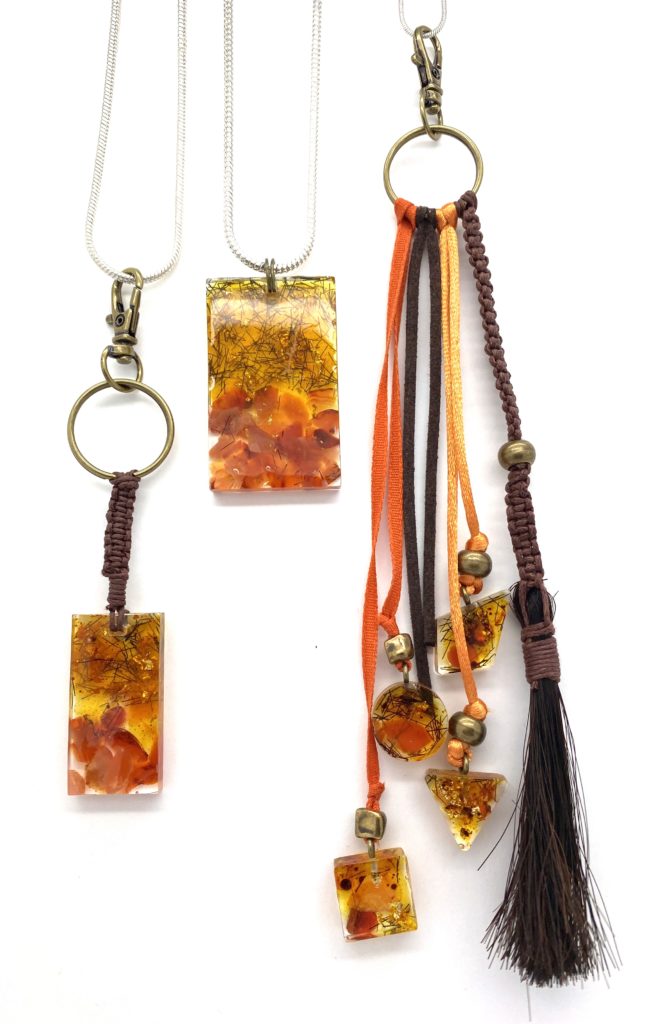 Also every nice are the Friends Pendants. Keep one half and give the other one to someone you love.